Health and Safety
Last updated: 23 February 2023
Our IxD23 Health and Safety plan
Our first responsibility is to the whole IxDA community: our attendees, our partners, our team and the vendors we work with to deliver this experience. Our goal is for everyone participating in Interaction 23 to feel that their personal health and safety, as well as the wellbeing of the collective community, is a priority.
We will follow all government guidelines, working with our partners at the Zürich Convention Center, and our selected venues for any offsite events. Our guidelines may exceed those required by the government.
Our IxD23 Health and Safety Plan is designed to create the best experience possible, while minimizing risk, one where you can effectively network with IxDA colleagues from around the globe.
We hope the guidelines below answer your questions.
Venues
In selecting our venues, we review all safety and hygiene protocols. These include:
Ventilation standards
Cleaning and disinfection practices
Contactless systems for high traffic points
Vaccine mandate policies
Certification in handling food and beverage  
Response protocols
Room capacity
We will monitor room capacity during the event and reserve the right to deny entrance if a session is deemed to be at capacity by our guidelines, or if acceptable distancing requirements cannot be maintained. These capacities may be different from fire regulations posted for the space.
Catering
Catering areas will distribute attendees throughout the IxD23 space. To minimize contact, you will see a focus on self-served items and portions.
Recommended hotels
Our hotels have been selected based on a review of the same safety and hygiene protocols outlined for venue selection.
Vaccination
IxDA supports vaccination as a primary means to reduce risk to our community – both for yourself and those you may interact with at Interaction 23. If you are attending Interaction 23 in person, you will be asked to show one of two things to pick up your badge:
Your proof of vaccination. We recognize these will differ by country and may take many forms – including different numbers of boosters. For some countries this will include a proof of recovery instead of a vaccination. A paper copy or digital record as proof are both acceptable.
If you do not have a vaccination record, bring a proof of same-day rapid antigen negative test result. Do not bring the actual test with you. Take a photograph of the negative test and be prepared to show it at registration. Without a vaccination proof, you should present a negative test for each day you are at the conference.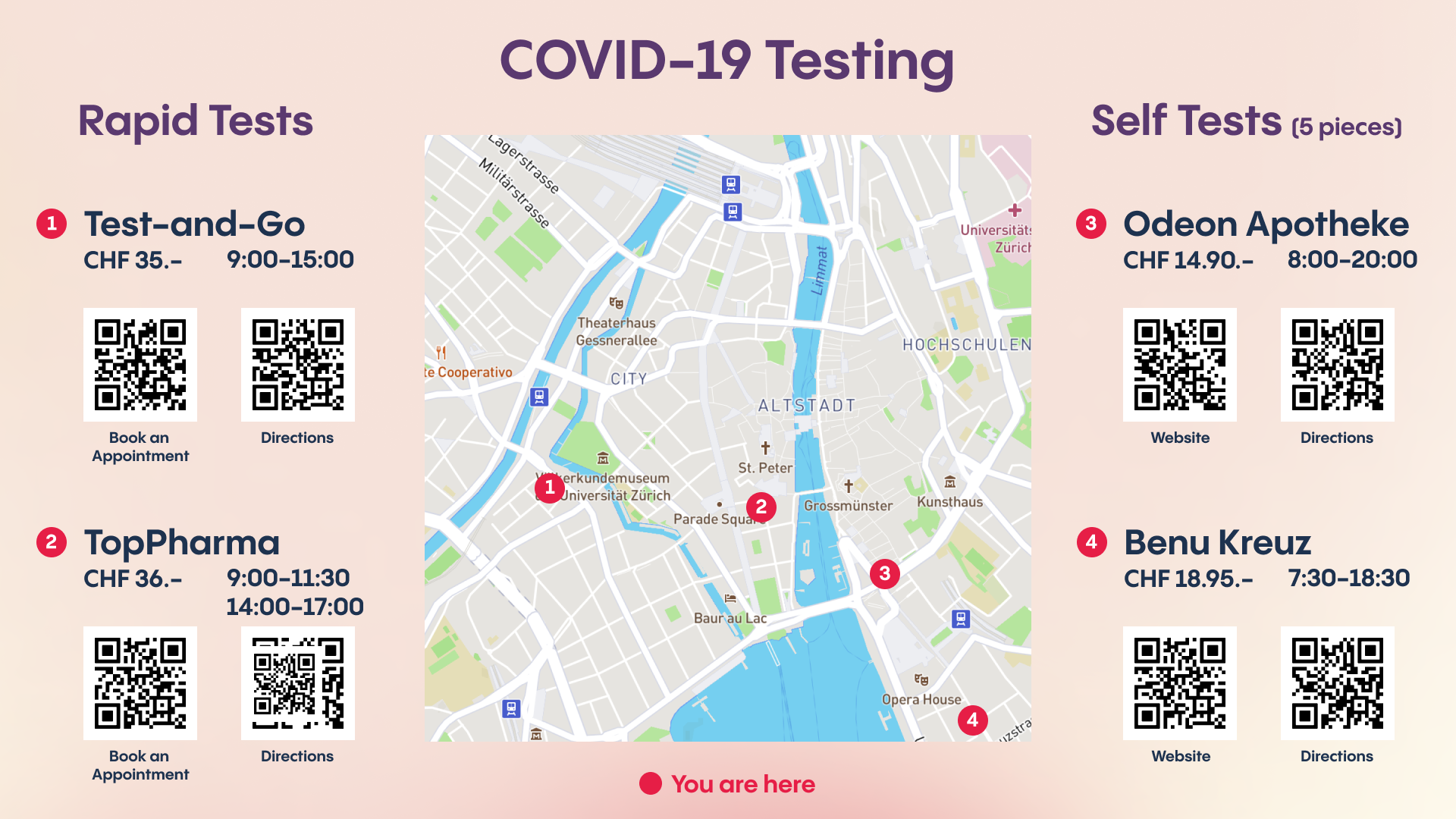 For additional information on vaccine records and eligibility, please check our FAQs.
Masks
We may require, but will always encourage, all attendees to wear masks while in session. At a minimum, any local mask mandates in effect at the time of the event will be adhered to.
Hand sanitizer

You will see hand sanitizing stations throughout the venue and are encouraged to have your own personal supply.
Our expectations of attendees
Complete a daily self-assessment. If you have any symptoms, please do not come to the venues. Your in-person ticket will be transferred to an online ticket.
Be prepared to show your vaccination record or a same-day negative rapid antigen test result.
Wear your face mask. Requirements for mask wearing will be based on the most up to date guidance and advice and may exceed those required by the government.
Comply with all health and safety guidelines for the event.
Our expectations of exhibitors
Take every precaution to minimize crowding during peak traffic times and encourage spacing between attendees.
Adhere to the event cleaning guidelines, including hand sanitiser provision and frequent sanitisation of surfaces on the stand.
Verify that contractors, including those onsite to build stands, comply with the event's health and safety guidelines.
Compliance Officer
We ask each of our vendors to designate a person as their Compliance contact. This team will meet with the IxD23 team to review all protocols for the event. They are responsible for monitoring health and safety measures during Interaction 23.
Code of Conduct
As a volunteer-led organization, we rely on the active participation of our community, which can only happen if all of our members feel safe and respected.
IxDA seeks to advance the discipline of interaction design by fostering a community of passionate individuals dedicated to moving our mission forward.
Our mission is broad and inclusive, and our membership is passionate and diverse. While these attributes make the IxDA a strong and vibrant organization, they also bring the possibility of disagreement and cultural disconnect.
Questions?
For any questions about our Health and Safety plan, and how you can best prepare, contact us at ixd23@ixda.org. On site, you can visit the IxDA Booth to be directed to our Health and Safety Compliance lead.